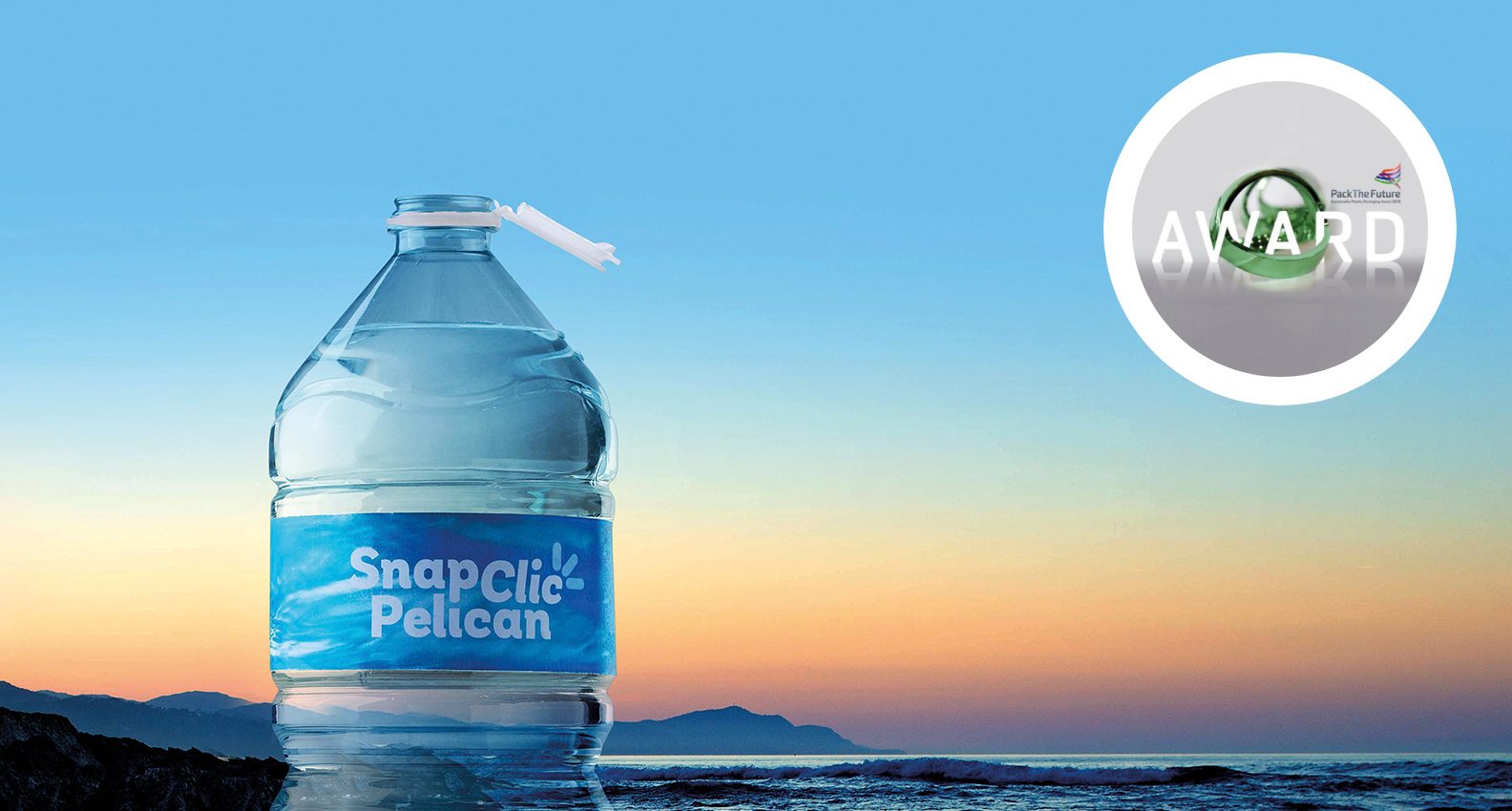 Snap Clip Pelican – PackTheFuture 2018 Award
The cap that was ahead of its time.
---
In 2018 we received the first of our awards for designing tethered caps. Snap Clip Pelican led the way for a new generation of caps that would never detach from the bottle and end up in the environment (seas, lakes, mountains…).
The European PackTheFuture award was able to see in that small but very strong cap the future of drinkable food closures. The solution to the problem is a design that enables preserving the content, consuming it comfortably (thanks to its wide opening of up to 220 degrees) and preventing any caps from ending up in natural environments.
Snap Clic Pelican is a solution aimed at drinking yoghurts, mineral water, dairy and probiotic drinks. It is also a cap with a considerable reduction in plastic for its production, another reason they added when competing with other packaging closures. Therefore, it is a prototype designed and produced to set itself apart from other products in its sector and set the direction in terms of design for the rest of the market.
A direction that impacts the world we want for the coming decades: to use, in packaging, only the material that is strictly necessary. 
Betapack is thus ahead of the new 2019/904 SUP European regulation (EN 17665:2022 standard) offering the first large-format tethered caps on bottle necks. Move ahead with us and uncap a better world.
Inova 38 – The perfect cap for custards and cooking creams
People are increasingly concerned about caring for the environment, and they are worried about the[...]
Keep reading
The Inova 38 cap by Betapack, now for liquid yoghurts
The Inova family of tethered caps by Betapack has recently been expanded with a new[...]
Keep reading