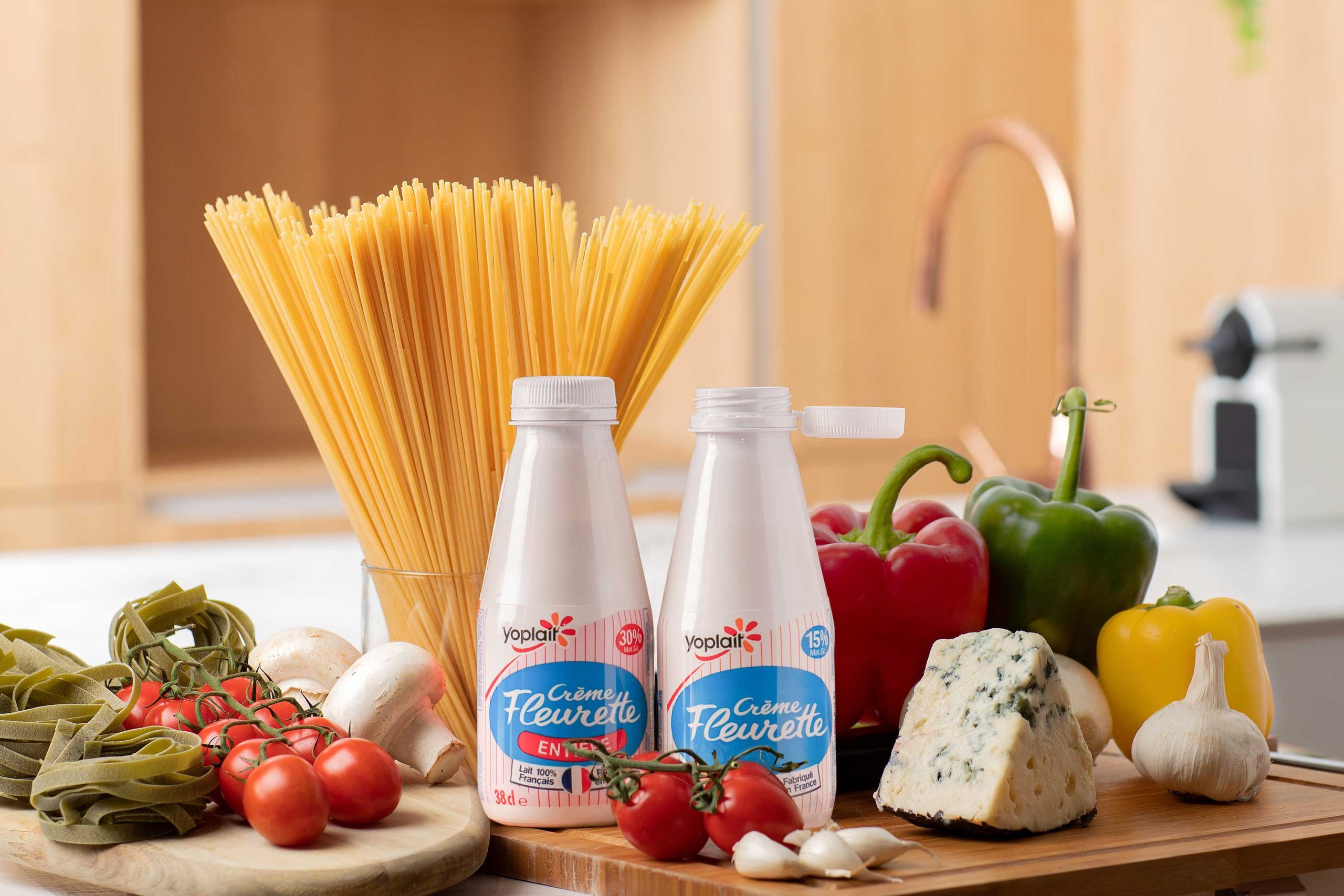 Inova 38 – The perfect cap for custards and cooking creams
People are increasingly concerned about caring for the environment, and they are worried about the amount of plastic containers used daily in the home: cleaning products, personal hygiene or food products that we use every day in our kitchens.
---
That is why at Betapack we have launched a new cap for custards and cooking creams that is tethered to the bottle, the Inova 38 cap. A cap that perfectly protects the contents thanks to its flawless opening and closing system, convenient and easy to use, and which keeps the cap permanently tethered to the bottle neck, preventing it from detaching and ending up in natural environments or the sea, damaging marine ecosystems and the species that inhabit them.
Yoplait, one of the biggest manufacturers of cooking cream worldwide is one of the brands that has already trusted in our products and uses the Inova 38 cap to protect its liquid creams and facilitate recycling for its customers.
Betapack is thus ahead of the new 2019/904 SUP European regulation (EN 17665:2022 standard) offering the first large-format tethered caps on bottle necks. Move ahead with us and uncap a better world.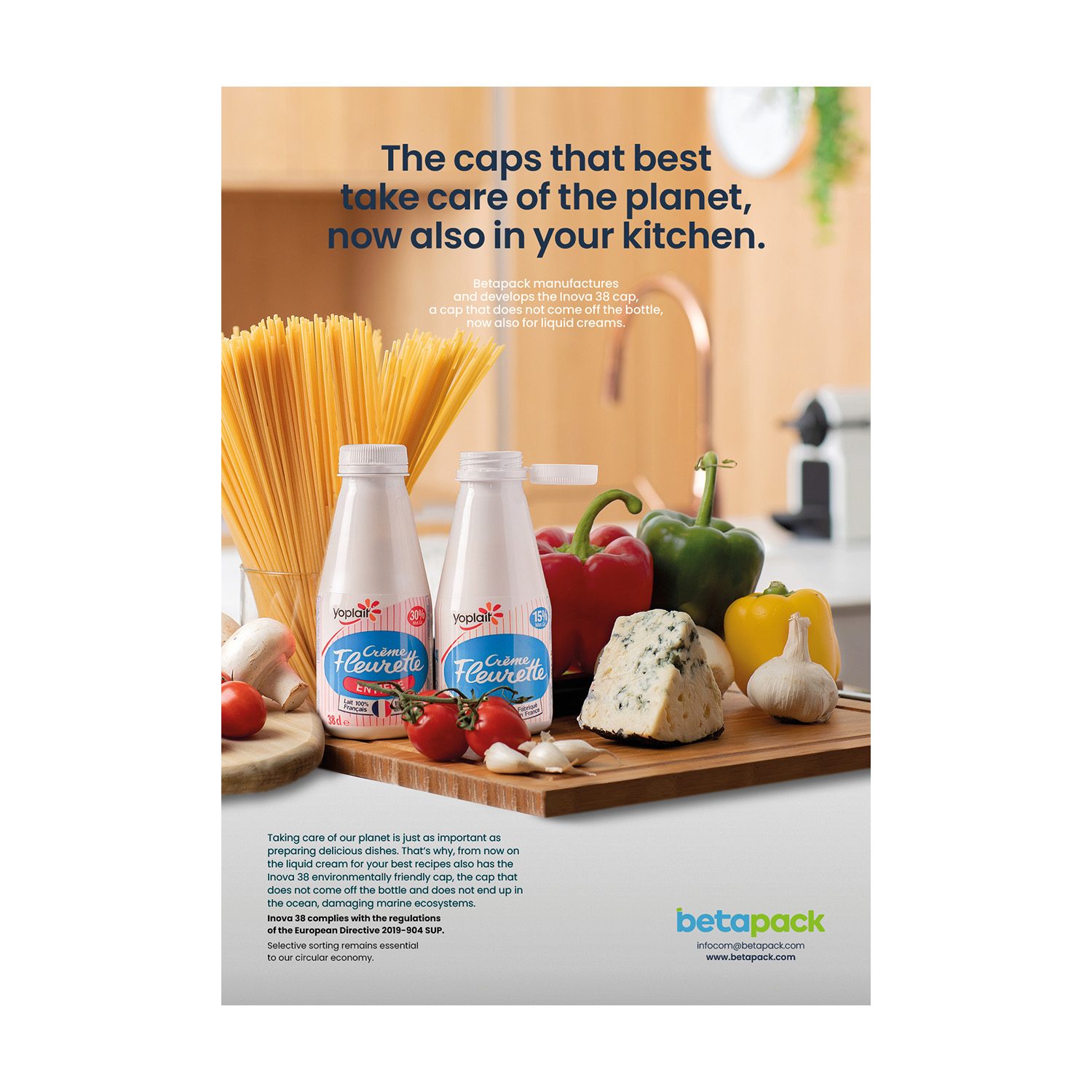 The Inova 38 cap by Betapack, now for liquid yoghurts
The Inova family of tethered caps by Betapack has recently been expanded with a new[...]
Keep reading
Inova 26 – Oscar de l'Emballage Award 2021
Inova 26 has only given us joy, it was the first tethered cap to enter[...]
Keep reading