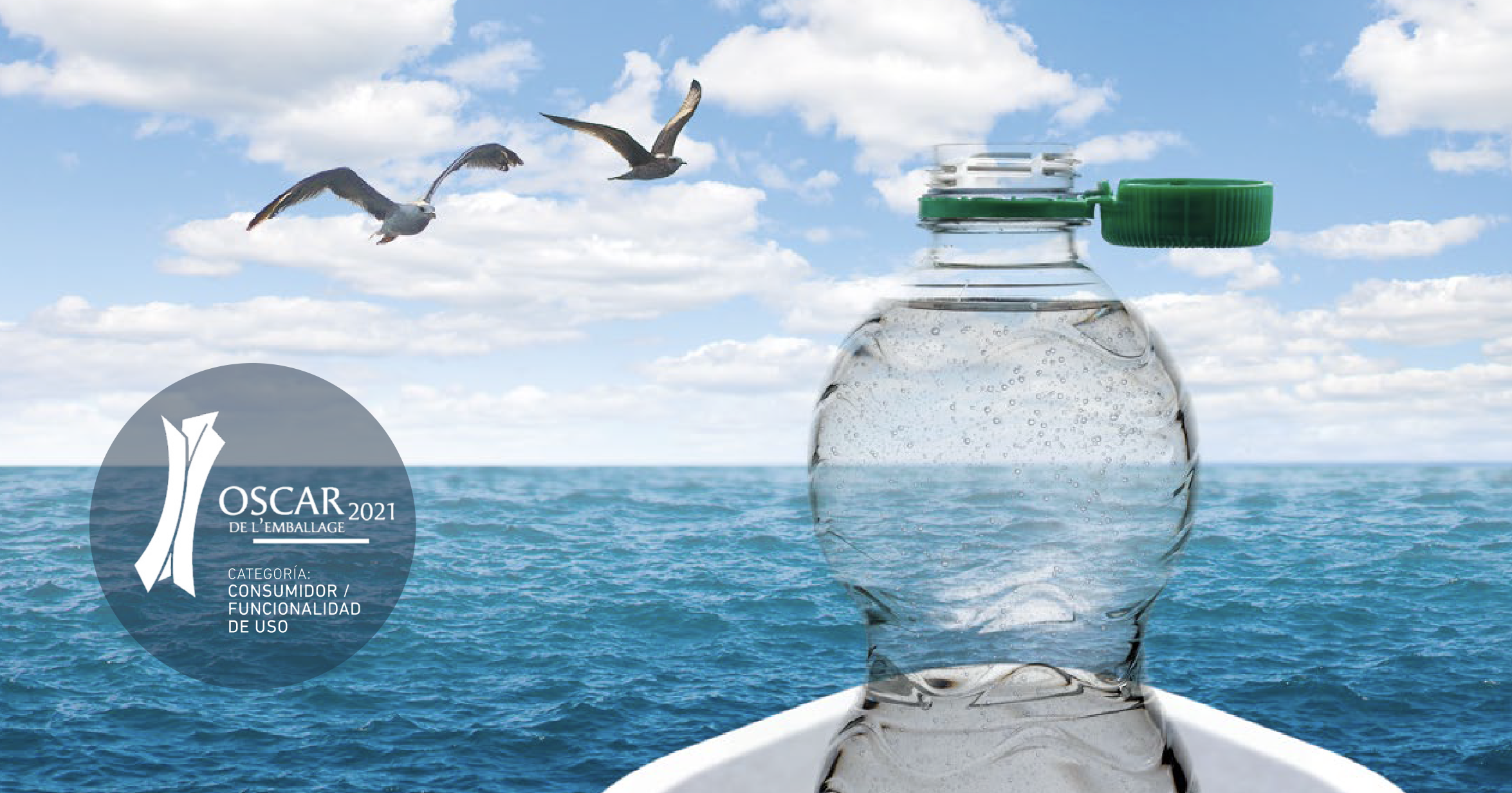 Inova 26 – Oscar de l'Emballage Award 2021
A cap that takes care of the Planet!
---
Inova 26 has only given us joy, it was the first tethered cap to enter the market of soft drinks and sparkling water. Ahead of its time, it was here to stay, and above all, never to leave the bottle.
Its "tethered" nature keeps it attached to the container itself at all times, preventing it from detaching and ending up at the bottom of lakes, seas or mountains.  The award soon came; we won the Packaging Oscar 2021 for its design, and for being ahead of the EN 17665:2022 standard, which makes it compulsory for all plastic cap manufacturers to commercialise tethered caps by 2024, by almost 4 years. Inova led the way since late 2020.
Despite being a smaller and lighter cap in comparison to the traditional 1881 formats it replaces, it is just as strong and allows opening and closing the container as many times as necessary. Its convenience is due to a small hinge that allows opening the cap 180° to facilitate its use.
Inova 26 is aimed at products from the food sector that contain soft drinks, sparkling water, mineral water and flavoured water. All this is Inova 26. An Oscar for a story with a happy ending.
Betapack is thus ahead of the new 2019/904 SUP European regulation (EN 17665:2022 standard) offering the first large-format tethered caps on bottle necks. Move ahead with us and uncap a better world.
Inova 38 – The perfect cap for custards and cooking creams
People are increasingly concerned about caring for the environment, and they are worried about the[...]
Keep reading
The Inova 38 cap by Betapack, now for liquid yoghurts
The Inova family of tethered caps by Betapack has recently been expanded with a new[...]
Keep reading